ZADAR OLD TOWN
Start is set at the unique installation, Sea Organ that will cheer you with the sounds of the sea. The route length is 1501 meters, shaped as triangle.
Start is from the Sea Organ swimming south in direction of the old town's pier, inside of the pier to the land and back to the Sea Organ by the pier. Finish line will be marked by buoys at same point where boats with judges will be placed.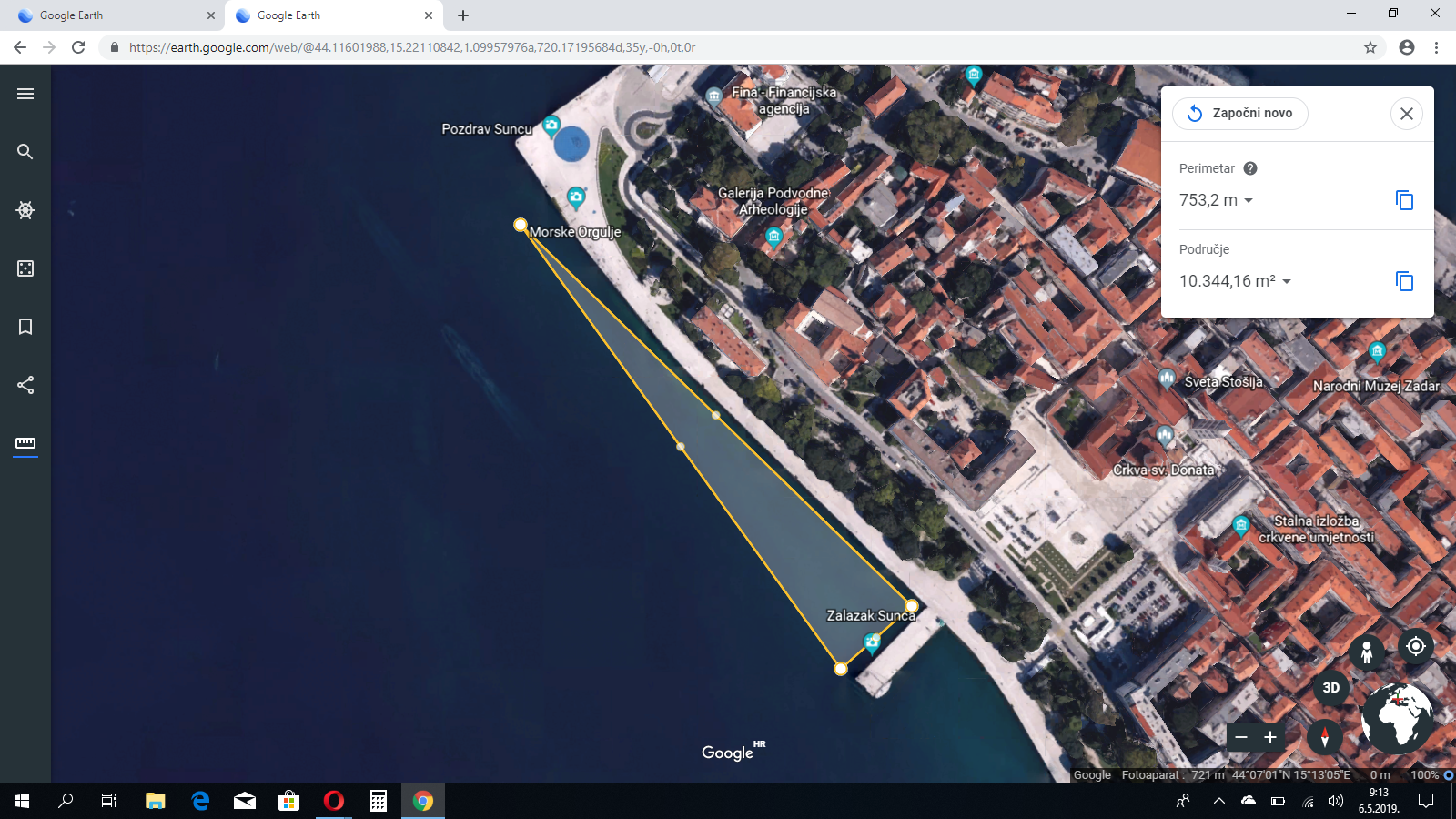 After the end of the marathon competitors will have refreshments and award winning will be held immediately.
Notice: swimsuits allowed
Info Point
Our Info Point is located on Narodni trg, behind the Lovre caffe bar. Info Point is open May 9th from 14:00 until 20:00 h and in May 10th – 12th from 08:00 until 20:00 h (Sunday until 14:00 h).
At Info Point you can pick up your starting packages, as well as get any additional info you may need.
Prizes
Male & Female, 3 places
| | |
| --- | --- |
| 1st place women | Flixbus free return ticket & yearly subscription to Outdoor magazine |
| 1st place men | Flixbus free return ticket & yearly subscription to Outdoor magazine |
| 2nd place women | Kayak tour for 2 persons |
| 2nd place men | Kayak tour for 2 persons |
| 3rd place women | Zadar Outdoor gift bag |
| 3rd place men | Zadar Outdoor gift bag |
Photo Galleries

Photo Gallery 2018


Admission fees
Important notice for participants
Registered participants
First name
Last name
Country
Activities
1
Riitta
Koivikko
2
Virpi
Turunen
3
Damjan
Novak
4
Smiljana
Čuka
PK Posejdon
5
Marija
Kurta
BoT Zadar
6
Alen
Fain
KDP DONAT
7
Chiaki
Ito
8
Iva
Lednicki
AK Vrbovec
9
Toni
Rakitić
10
Saša
Prižmić
KDP Donat
11
Igor
Perić
12
Drazen
Vassung
Sri Chinmoy MT
13
Sari
Lappi
14
Mladen
Hus
15
Thamer
Negro El-Khatib
16
Filip
Erceg
Kdp Donat Zadar
17
Ahlfors
Fanny Josefine
18
Patrik
Widell