ZADAR'S HINTERLAND – THE UNTOLD STORY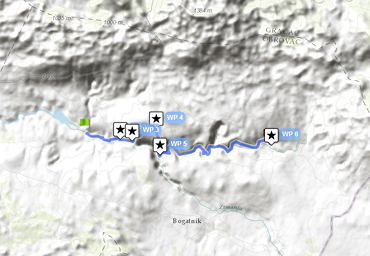 Departure from Zadar at 08:30 am
Trail start at 10:30 am
Tour starts in small village of Muškovci/Berberi. You are progressing trough Zrmanja's waterfalls, then switching to Krupa's magnificent canyon all the way to hidden magic of Krnjeza. Feel the rush and be a part of mystical nature of waterfalls. Trail ends when you reach Monastery Krupa.
Admission fees
Early Bird (until 15.10.2016) 190,00kn
~ €25.80

Christmas (until 31.12.2016) 190,00kn
~ €25.80
Price includes: Transfer from Zadar (confirmed schedule), Team T-shirt, Basic insurance, Return to Zadar, Lunch for competitors. Prices in Euros are approximate and depend on the exchange rate
Important notice for participants
• The payment confirms the conditions of participation and the set rules and regulations
• The consumption of alcohol / drugs is strictly forbidden prior to the activity
• The management reserves the right to refuse a participant, without explanation, if he discerns any type of unsuitability (injuries, pregnancy, alcoholism, etc.).
• In case of bad weather (which endangers safety) trail will be canceled
• Each participant, without exception, should bring suitable trail equipment.